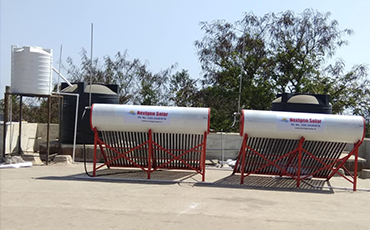 Solar Water Heater
This is the best instrument for today's world to save the usage of electricity for water heating purposes. One of the earliest applications of solar energy is very popular in India.

Solar Water instruments are of great use in the long run. One should make this a part of their day to day usage because it may make use of the maximum natural resource.
It has not only helped many in saving their bills but also has made the effort by making a contribution to nature.
NEXTGEN is one of the largest installer of Solar Water heaters in the country. We provide quality products so that its user can take the advantage of them.

There are many such things that have helped our customers in their daily activity and even more they have recommended us to other people. Hence we would say that one should make the maximum use of this natural resource that is available.