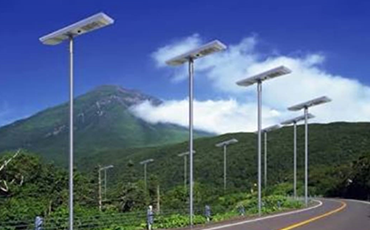 Solar Street Light
We also provide illumination solutions to communities by installing solar power street and garden lights.

The best part about these solutions is that since there are no moving parts involved, these set-ups generally have a maintenance-free life of up to 25 years.

Solar Street Light has got ample potential to brighten the streets with the help of sunlight. This in turn results in a lot of saving and is useful for making the maximum use of the natural light that is available.
There have been excellent results for those who are making use of such technology. Solar Street light is very easy to operate and even more, it is very much easy to maintain.
This kind of product is more durable in nature and has gots very less operational costs.